Baianí Now Available at Chocolate Covered – San Francisco
Chocolate Covered is one of the most famous Craft Chocolate Stores in the USA! It's located in San Francisco and considered the Original Chocolate Boutique. It's a wonderful small world with a huge variety of some of the best Bean to Bar chocolate selection you can find! It's a place to discover the Best and Most Unique in Premium Chocolate.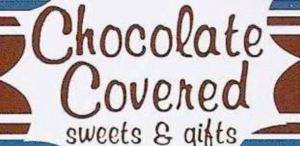 Jack is the owner and Chocolate Sommelier at Chocolate Covered and he knows all about what's best! So, to be part of the line-up at his store is no minor feat. We were very proud and happy to now be amongst such great brands from around the world! Most of our Baianí line of bars is available there.
So when in San Francisco, be sure to stop at Chocolate Covered and ask to try some Baianí Chocolate. We're sure Jack will be happy to share some and go beyond showing other rare finds only available at his unique shop.